Anybody go this past wkend 3-20-10 ??
Just curious to see if you guys are out racing yet down in cinci ?? Hyper-Dave, get any pictures ?? looking forward to the 1st south race !
"One Shot at a Time"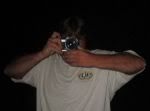 Just like my Alcohol...Proud to drink American !
John Ulman Dragway 42 track photographer
Posted : 22/03/2010 7:33 pm
Oh yeah. I saw Ronny Sexton got knocked out in the 1st rd.
All ya gotta do is go to E20's site, every week they post rd.
by rd. results which is EXTREMELY NICE and which personally I
would love to see posted on this site, shows RT,ET,MPH, etc.
2009 Quick Stick South Reigning Champion-Come and Get it boys!! Lenco is THE way to go.
Posted : 24/03/2010 2:05 pm